Free Games!
Before moving on to video games you could buy, I made a lotta small simple browser/downloadable games. Enjoy!
The links that aren't to Scratch projects or downloads probably won't survive the death of Flash in 2020. Sorry 'bout that.
---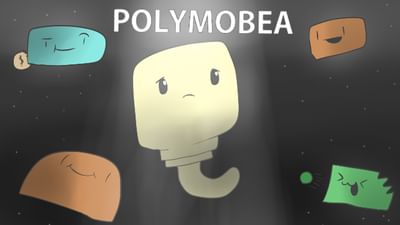 Polymobea
One of my favorite browser games of mine. A short, semi-linear, sweet little survival game. Collect coins, fight enemies and aim to ascend.
GameJolt – Newgrounds– Scratch (Mobile Friendly!)
---
 Zombies Took My Strawberry
A Ludum Dare game (Theme: Unconventional Weapon). Zombies have taken your precious strawberry and you have a minute to get it back before it's eaten! Several alternate endings to find.
---
I LIKE HAPPY
Made in a few hours for Ludum Dare 44 (Theme: Your life is currency.) A short spectacle about a circle blob thing that can age backwards. But the birthdays keep coming.
Enjoy the majesty on Scratch, just as mobile friendly as the other links
---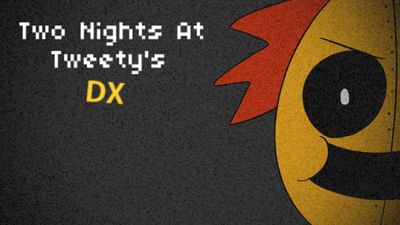 Two Nights At Tweety's DX
A Five Nights At Freddy's parody starring a serial killer with an interesting, and spastic way of doing things.
GameJolt – Newgrounds – Scratch (Mobile Friendly!)
---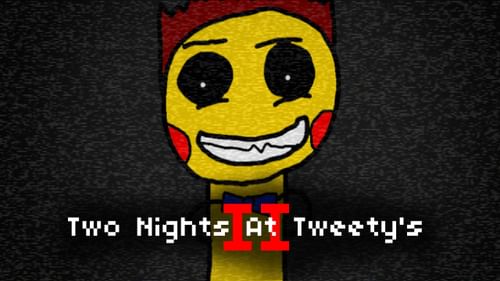 Two Nights At Tweety's 2
The sequel, where the story of the late Tweety inspired contractors to put up Tootie's Arcade and Pizzeria. Tweety's ghost isn't having it.
Scratch (Mobile Friendly!) – GameJolt (old version, before remake)
---
A Weekend At Tweety's
The final installment in the Tweety series. Tweety is back for one last petty game before his soul is to be put to rest – over a journal of his being discovered.
---
Jester Jasper in: "Jiving for a Jumpscare!"
A more original take on the FNAF formula then the Tweety series. Package boxes of cereal, and try not to die.
Scratch (Mobile Friendly!) – GameJolt – Newgrounds
---
Videos
Sometimes I enjoy animating or filming things with friends, and in the past I've created some things like The Mystery Dungeoneers, a poorly drawn, jittery Pokemon Mystery Dungeon parody. Most of my stuff is available to watch on YouTube.